Living with the discovery of extra air in bread bags during storage has always confused consumers, leading to speculation about its potential harm or impact on bread quality. In this article, we'll delve into the science behind bread packaging and explore whether it's bad to have excess air in a bread bag? what happens if a bread bag has air in it?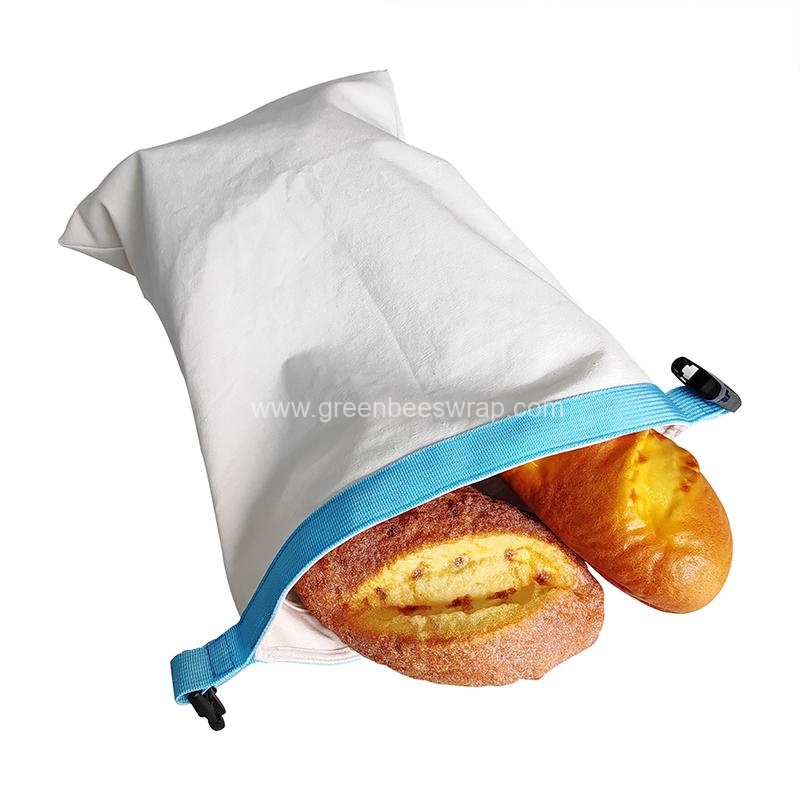 Why use a linen bread bag? Linen bread bags are environmentally friendly and reusable bags commonly used to store and keep bread, pastry and other baked goods fresh. Maybe you are interested in What fabrics are suitable for bread bags?
Is it bad to have excess air in a linen bread bag?
No. Bread is usually placed in linen bags to keep it fresh and to extend its shelf life. There are several factors to consider regarding whether or not having air in a bread bag is bad for bread.
Need for proper air circulation
Bread will release some gases, such as carbon dioxide, during the storage process. If the bread bag is completely sealed, the gas cannot be expelled, which may cause the bread to become moist or moldy. Therefore, there should be some ventilation in the bread bag to ensure proper air circulation.
Controlling humidity
Linen bread bags can help absorb excess moisture and keep the bread in a dry condition. However, if the ambient humidity is too high, the air in the bread bag may become moist, thus promoting mold growth. Proper air circulation in a humid environment is important to prevent mold growth.
Avoid oxidation
The fats and oils in bread tend to oxidize, resulting in a loss of taste and quality. By maintaining some air circulation in the bread bag, you can help slow down the oxidation process and extend the shelf life of your bread.
Why does celery help keep bread fresh? For more information on food packaging, please stay tuned to Green Wrap.
This is Is excess air in a linen bread bag bad?, if you are looking for quality and reliable food packaging manufacturer, food packaging wholesaler, please Contact us and you will get exclusive customized service.