Linen bread bags, which are a versatile and environmentally friendly reusable food bag. While traditionally used for bread and baked goods packaging, linen bread bags have a range of extraordinary uses beyond their original purpose. As a manufacturer of linen bread bags, in this article we'll dive into the world of linen bread bags and explore their many benefits and creative applications. From reducing plastic waste to promoting freshness and enhancing sustainability, linen bread bags are a valuable addition to our efforts to achieve a greener future.
What can i use a bread bag for?
In addition to the primary purpose of storing bread, linen bread bags can also be used to keep other perishable items fresh. What fabrics are suitable for bread bags? Use them to store fruits, vegetables and baked goods like cookies or muffins, allowing them to breathe while maintaining quality.What happens if a bread bag has air in it?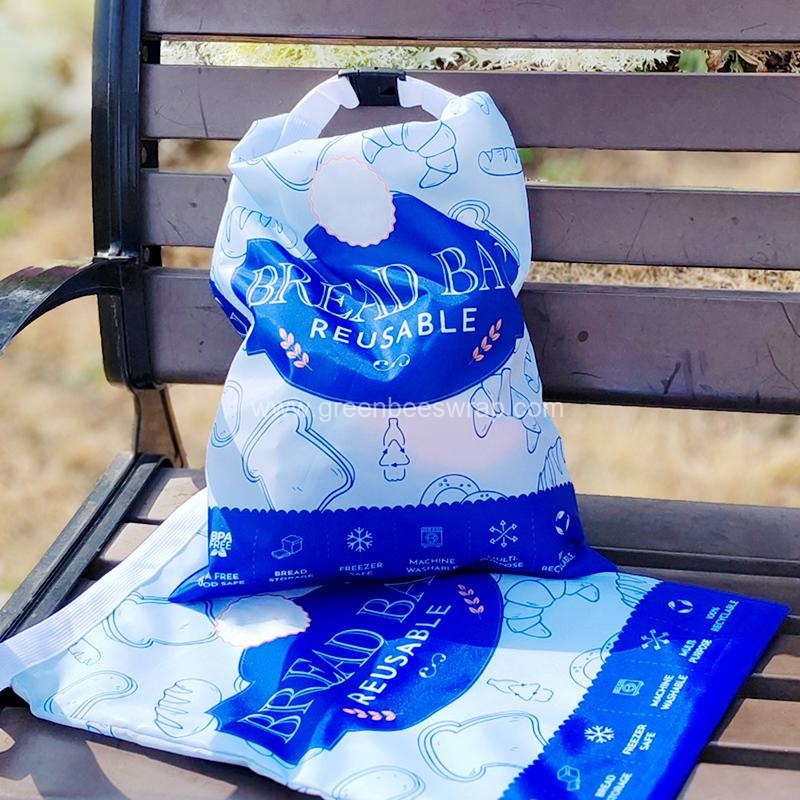 Produce storage
Linen bread bags can be used to store and organize produce. They help keep delicate items like leafy greens fresh, prevent wilting and extend shelf life. green vegetable bags
Picnic essentials
Fill picnic baskets with linen bread bags filled with sandwiches, snacks or cut up fruit. The breathable nature of these bags keeps food fresh and reduces the need for disposable containers or plastic wrap.
Bread-making aids
Linen bread bags are also useful in the bread-making process. They can be used as a rising basket to allow the dough to ferment and shape while forming a nice crust. The natural fibers of flax prevent the dough from sticking, resulting in perfectly baked bread.
Food for the journey
For people leading busy lives, linen bread bags offer a sustainable solution for meals on the go. Pack your lunch or snacks in these bags instead of the disposable option, thus reducing waste and promoting sustainable habits.
Travel and organization
Linen bread bags are great travel companions. Use them to organize toiletries, electronics or accessories to keep your belongings neat and easily accessible while on the go.
Gift giving and packaging
The natural appeal of linen bread bags makes them a delightful alternative to traditional gift wrapping. Use them to give small gifts or make eco-friendly gift bags to bring a touch of sustainability to special occasions.
Sustainable Shopping
Take your commitment to sustainable living to a new level by using linen bread bags as reusable shopping bags.
Snacks
Linen bread bags can be used for shipping and storage of some dry snacks, such as nuts, cookies, chips, etc.. Its moisture-proof and breathable can maximize the freshness and flavor of snacks.
Gift packaging
Delicate linen bread bags can also be used to decorate and package a variety of gifts, such as tea, spices, chocolate, etc.. Its natural material gives people a green and high-quality feeling, very suitable for gift packaging.
Other supplies
Linen bread bags can also be used to store some miscellaneous items, such as needle and thread, iron, pine jewelry, etc.. It has a certain moisture-proof protection, you can isolate the moisture in the air, to protect the contents. At the same time, its soft texture and zipper design is also convenient to remove the contents.
This is The wonderful uses of linen bread bags, if you are looking for quality and reliable food packaging manufacturer, food packaging wholesaler, please Contact us and you will get exclusive customized service.