Description:
Green beeswax wrap large size with button&tie is a natural alternative to plastic wrap. Food beeswax paper wrap organic is made from cotton, beeswax, jojoba oil and tree resin. shape to objects and form a tight seal. Wrap bread, cheese, vegetables, fruit, or cover a bowl!
Customized beeswax wraps are also available.
Feature:
Eco-friendly
Sustainable
Washable
Reusable
Biodegradable
Size of beeswax wraps    
Beeswax wrap large size wrap with button&tie will help you wrap the foods in a new and healthy way.
Large 33 x 36 cm (13″ x 14″): for sandwich, snacks, homemade desserts or similar size things
Instruction:
Gently hand wash your beeswax wraps food wraps with COOL water and gentle soap. Hang to dry, fold and put back into package, store in a drawer or other cool place.
Reuse for about one year and then compost.
Keep your wraps away from heat such as hot water, dishwasher, microwave and ovens.
Do not use to store raw meat or fish.
Do not scrub your wrap or use for cutting on.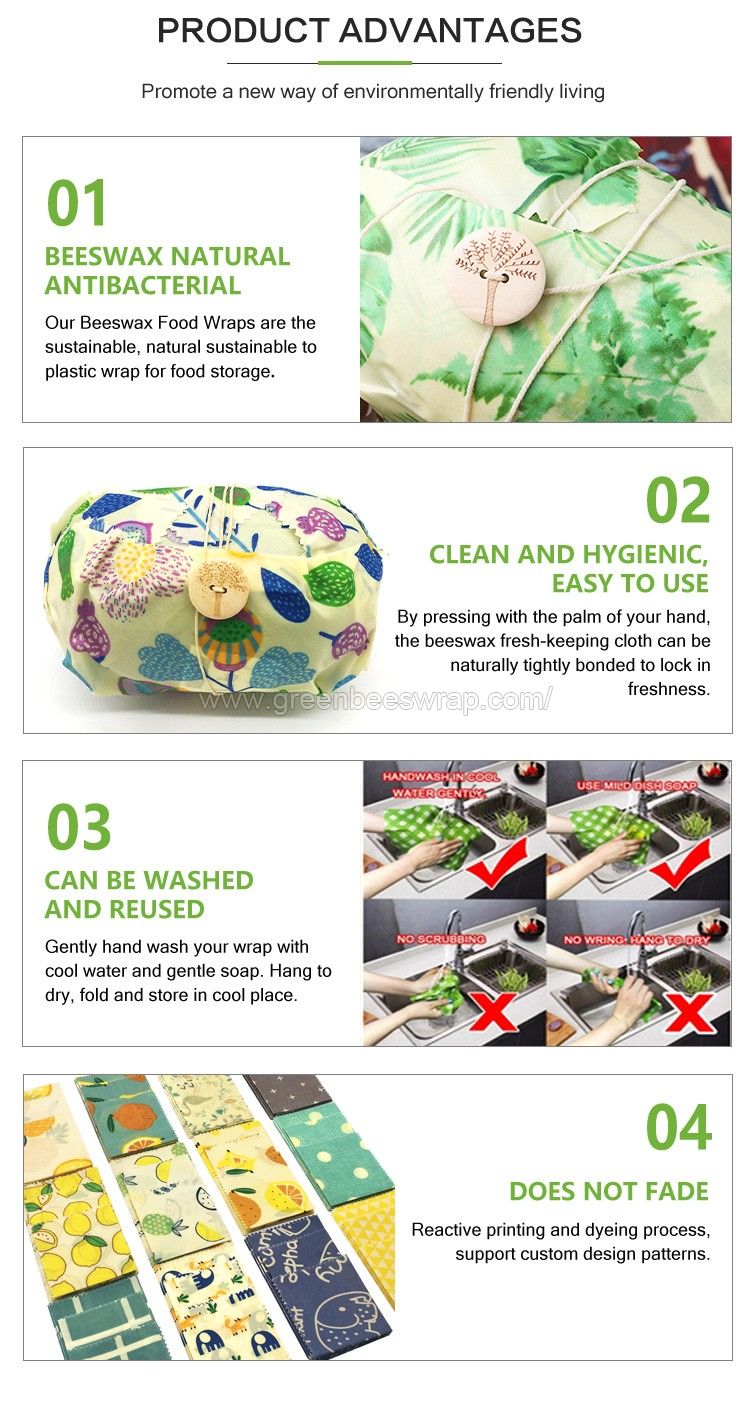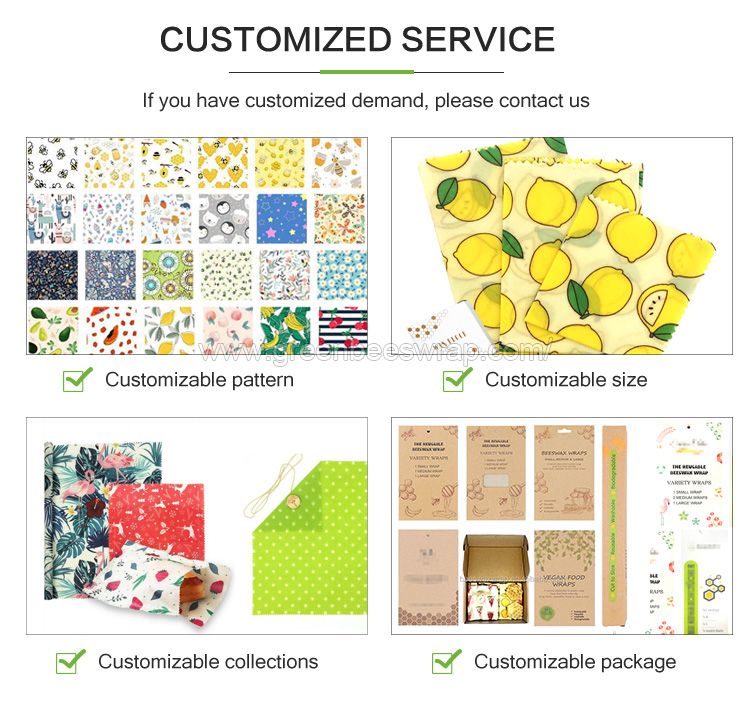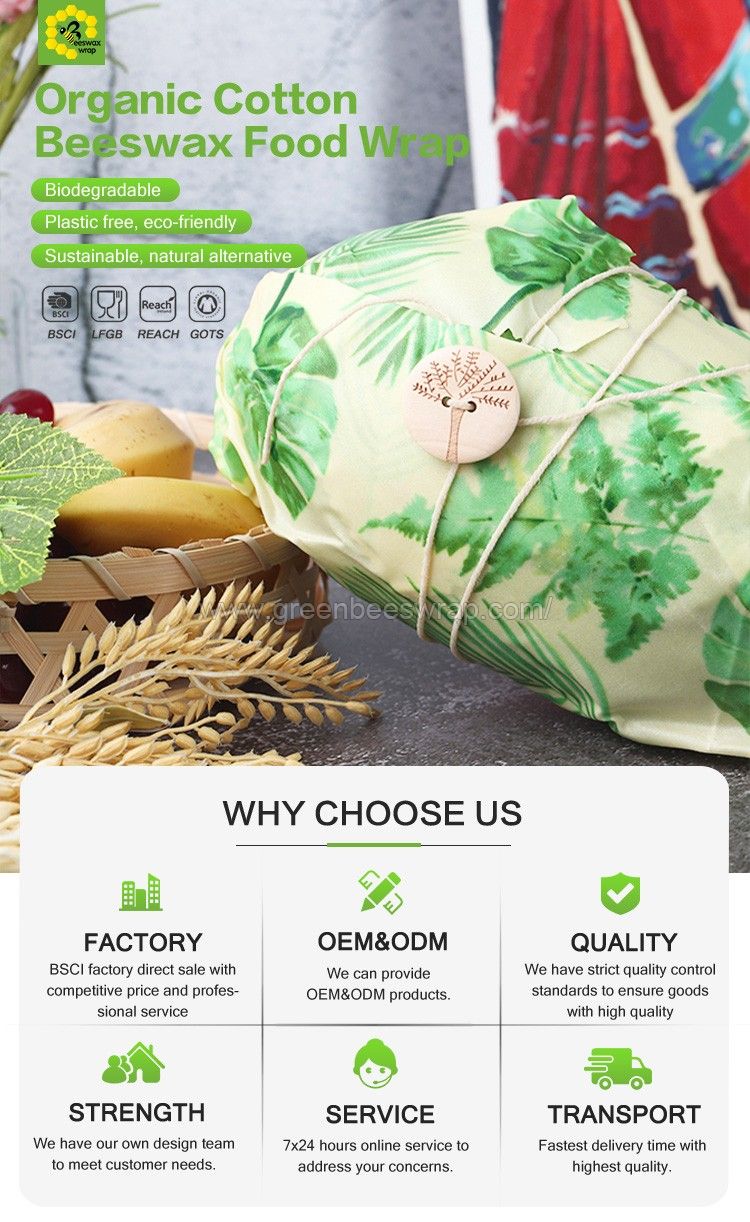 This is Beeswax wrap large size with button & tie, if you are looking for quality and reliable food packaging manufacturer, food packaging wholesaler, please Contact us and you will get exclusive customized service.