On Jul.21, 2022, we send hundreds of cartons beeswax food wrap to our US dealer who supplied to Target.
As an professional manufacturer of beeswax food wrap in China, we offer OEM/ODM beeswax food wraps with high quality, competitive price and good service.
Our reusable beeswax wraps are eco-friendly product and offer a sustainable way for food storage. They are a natural alternative to plastic wrap. More and more people start to use beeswax food wraps to replace plastic wrap. Using beeswax wrap will help our planet by reducing plastic use. It's eco-friendly product and become a new trend of environmental life!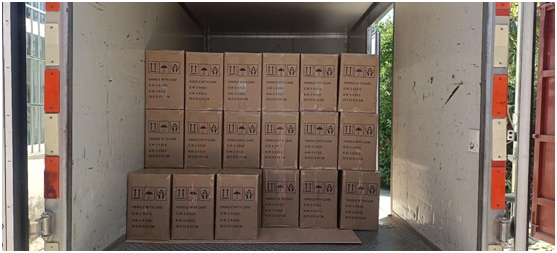 This is Beeswax Food Wrap for Target, if you are looking for quality and reliable food packaging manufacturer, food packaging wholesaler, please Contact us and you will get exclusive customized service.