The continuous heavy rainfall that hit Henan province caused severe flooding in several cities such as Zhengzhou, Xinxiang and Hebi.
There is an old saying: When one side is in trouble, all sides can help. After saving ourselves from Zhengzhou flood, Henan Green Wrap Products Co.,Ltd. Started to help other cities which also suffering from flood. We lent a helping hand by making contributions and offering emergency supplies for disaster relief in Xinxiang and Hebi, where the torrential rainfall caused casualties and property losses. Those emergency supplies including food, water, rubber footwear, quilt,shorts, disinfectant and others will help some people that suffering from flood.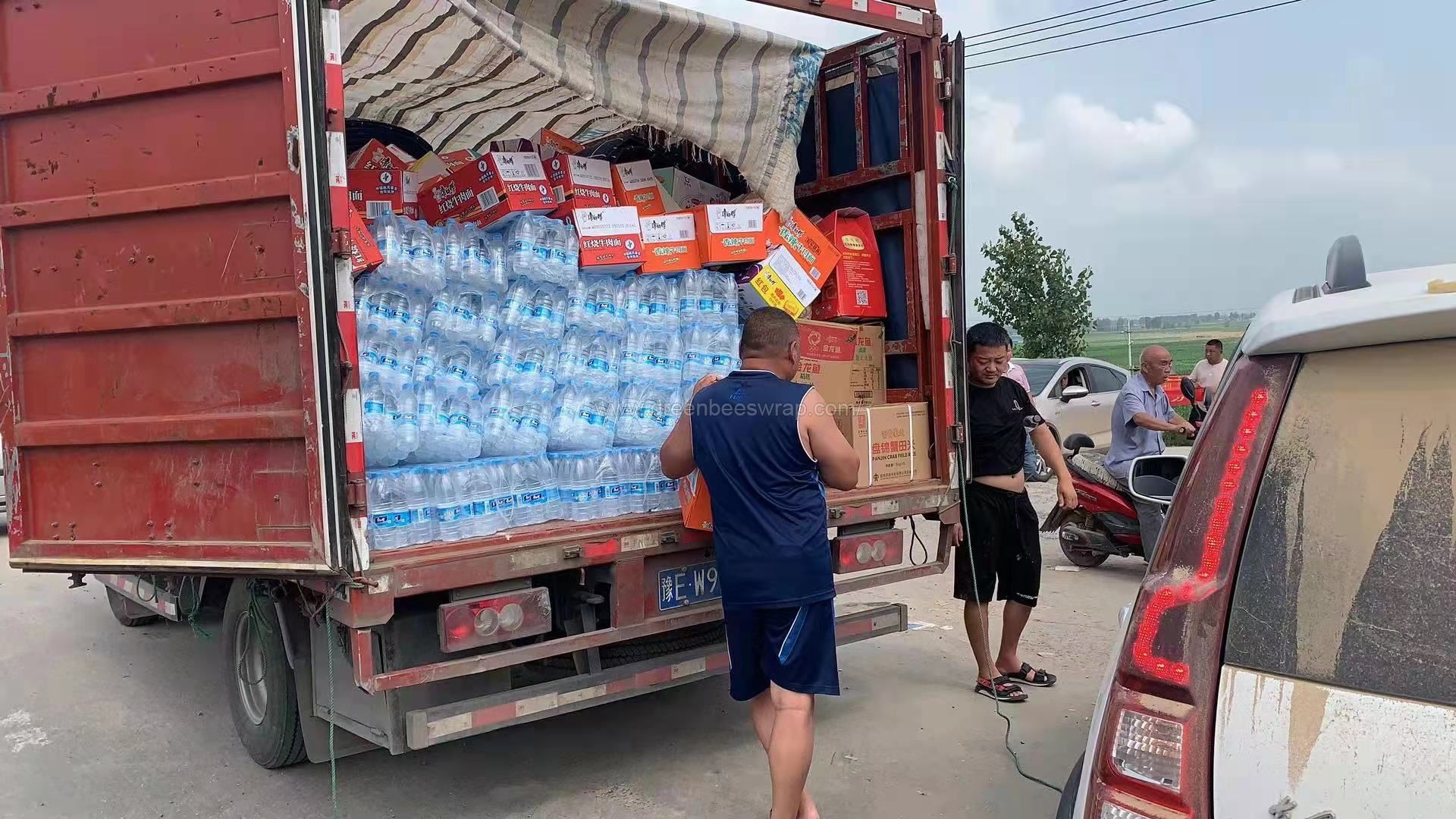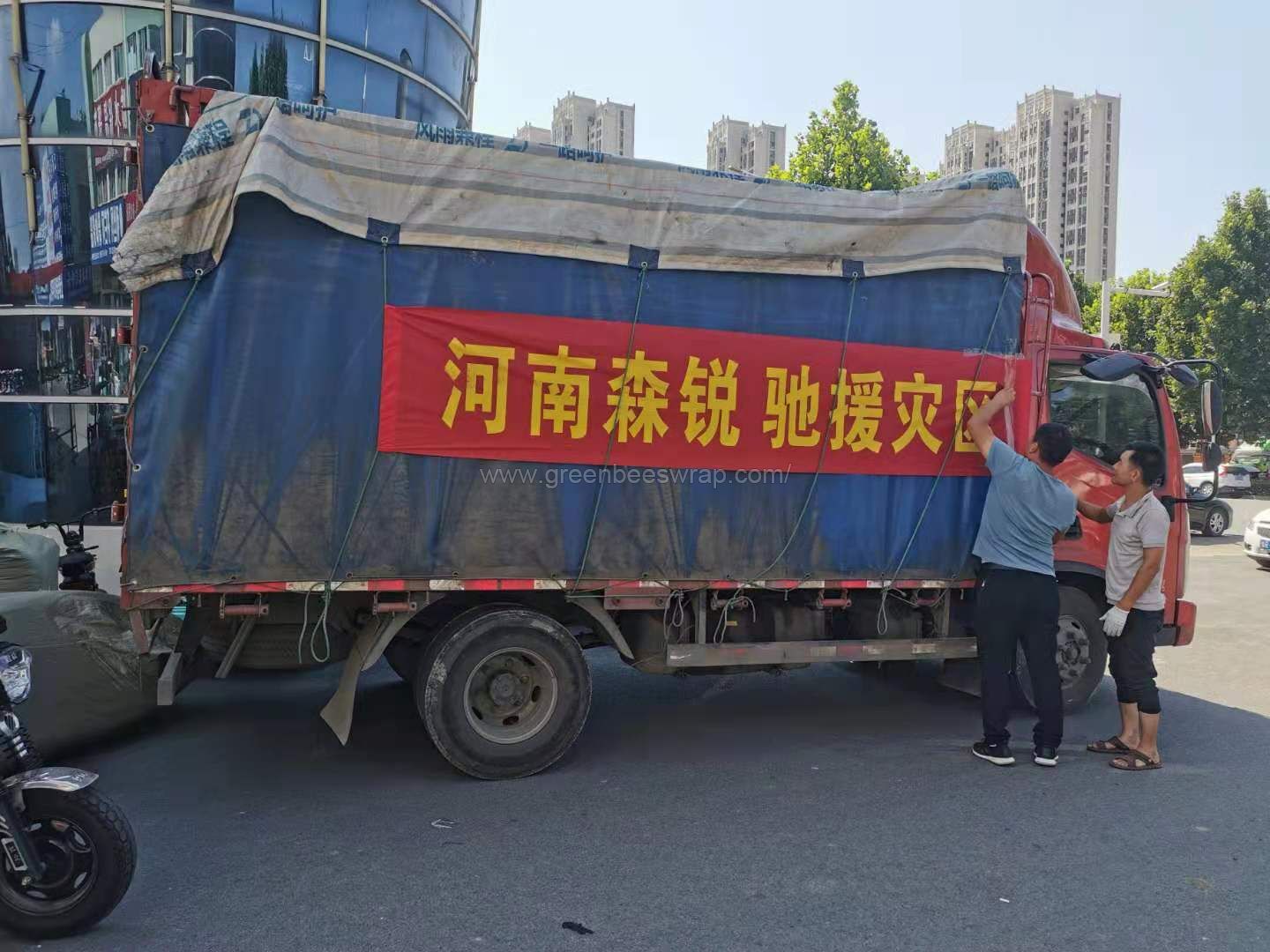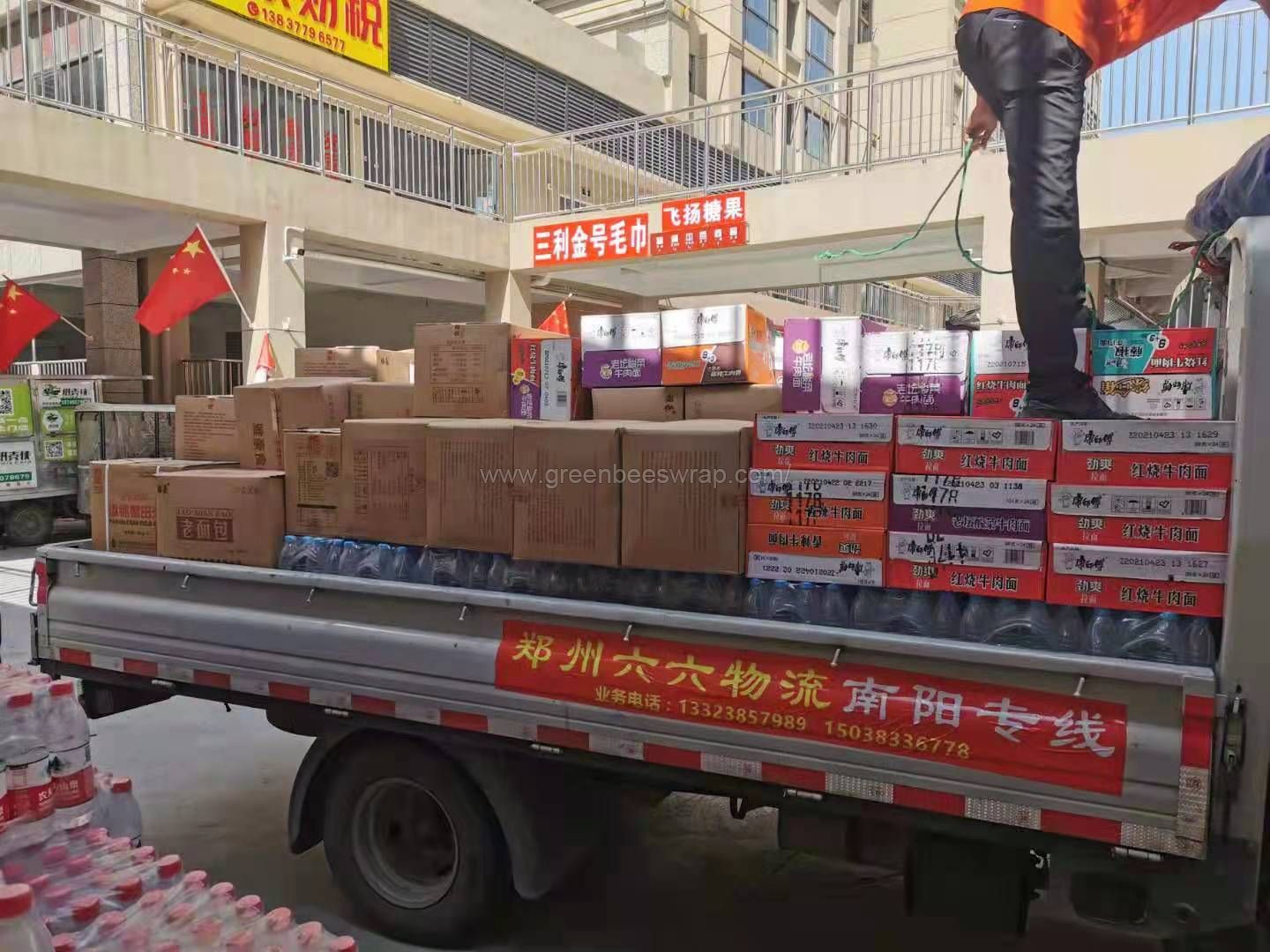 This is Henan Green Wrap Products Co.,Ltd. Donate Emergency Supplies, if you are looking for quality and reliable food packaging manufacturer, food packaging wholesaler, please Contact us and you will get exclusive customized service.