Beeswax packages are used to store food and keep it fresh. We often talk about beeswax wraps as a plastic-free alternative to cling film, but they are so much better than that wasteful stuff. Beeswax wraps are breathable and don't suffocate your food like plastic wrap, which means your food stays fresher longer! That's beeswax packaging.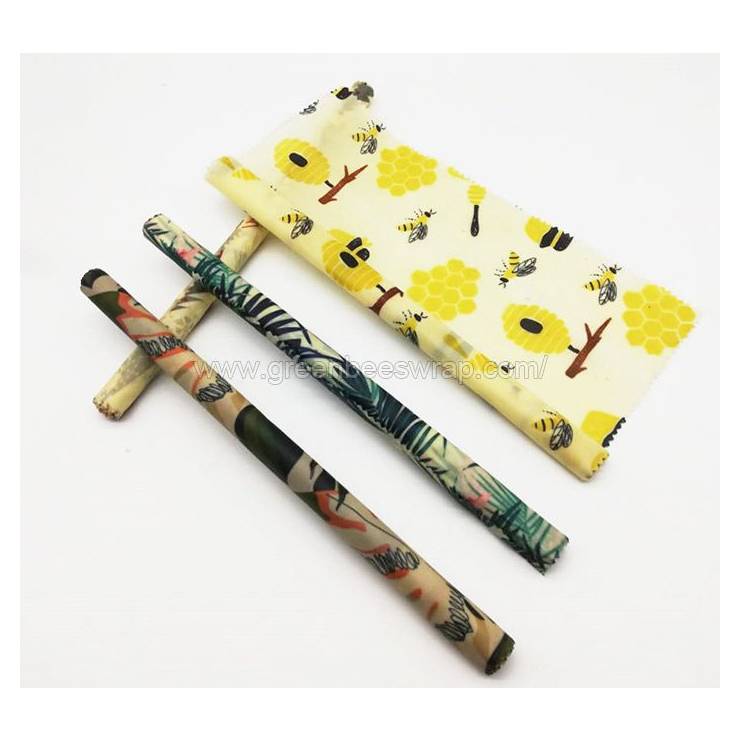 Beeswax Food Wrap Roll
Beeswax packaging is very versatile and can be used for most foods in your kitchen. Here are some packaging uses for beeswax packaging shared by Beeswax Packaging Suppliers.
Keeping bread fresh
Bread is something that we all have a hard time storing and keeping fresh, but struggle to find effective storage solutions to keep bread fresh for more than half a day. With the breathable properties of beeswax packaging, bread can stay fresh for 5 days or more!
Stops cheese from sweating
Cheese and Beeswax Wrappers are a match made in heaven! No more struggling with soggy cheese in the fridge. Cheese wrapped in plastic wrap is now a thing of the past: cheese stays fresher longer in beeswax wrappers.
Keeps sandwiches dry and compact
Beeswax rolls are perfect for keeping sandwiches fresh, dry and compact, whether in the fridge or on the go. There's nothing worse than reaching into your bag and finding a soggy, falling apart sandwich because the cling wrap didn't hold the wrap. With our beeswax bread bags, this won't happen!
These are just a few of our favorite uses for Beeswax Wraps. Basically, the uses for beeswax packets are never ending: wrapping half an avocado, leftovers, fruitcake, baked spaghetti, ends of cucumbers, fruit salad, vegetables, half a lemon, forming a potato sac, folding a bag of nuts ……
What foods can't be wrapped in beeswax?
The only foods we recommend not to wrap in beeswax are raw meat and raw fish. However, you can always put them in a bowl and cover them with a beeswax packet to keep them fresh before cooking. Beeswax Wraps always have your back! We also have Reusable Beeswax Food Wrap Roll available, please feel free to contact us if you need them!
This is What is the Purpose of Beeswax Packs?, if you are looking for quality and reliable food packaging manufacturer, food packaging wholesaler, please Contact us and you will get exclusive customized service.