Really, why use reusable bags? This is quickly becoming a question that many people are asking, and for good reason. The most obvious and pressing answer to this question. It's to reduce the environmental impact of plastic bags. It's no longer news that single-use plastic products like water bottles and shopping bags are crowding landfills and endangering wildlife.
No more single-use plastic bags
The negative environmental impact of single-use plastic bags is the main reason for the change to reusable plastic bags. From habitat destruction to killing animals to clogging drainage systems, single-use plastic bags can cause a lot of harm. The consequences of plastic bags and the resulting waste have been well documented so we won't discuss them again here, but not without mentioning that reusable grocery bags help the planet down by eliminating the use of single-use plastic bags that don't break and are hard to recycle. Reusable bags are ecological, just reusable, but they are more environmentally friendly when they are made from sustainable or recyclable materials.
Eco Shopping mesh shoulder bag
Unmatched Durability
Reusable shopping bags are extremely durable. The material chosen can withstand the weight and weight of heavy objects, and the stitching ensures the bag will hang in place. In contrast, disposable plastic bags are prone to ripping and tearing, and once a disposable bag tears, it's game over. The rips get bigger and the bag falls apart, rendering it completely useless. Reusable shopping bags provide years of reliable use.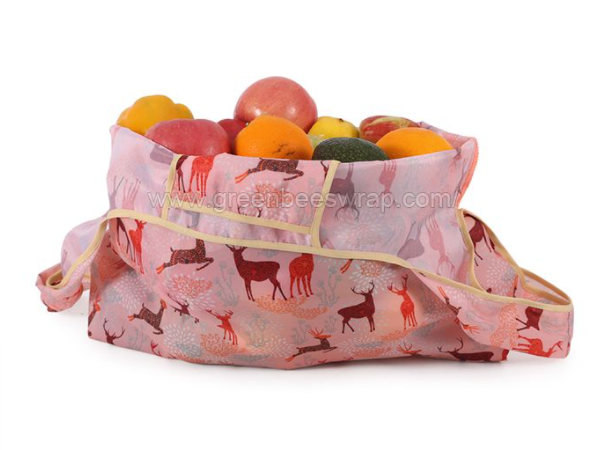 Oxford Cloth Collapsible Shopping Bag
Versatility and convenience
At its most basic, a reusable shopping bag is a shopping bag with handles, and sometimes that's all you need to get the job done, but sometimes specially designed shopping bags can make your life easier.
Insulated bags make sure frozen foods don't thaw on the way home, or they can also keep pre-cooked food warm, so when you get home, you can serve food instead of heating it up.
Wine totes have padded compartments to protect glass bottles during transport and are great for holding wine bottles and decanters, but they're also handy for carrying soda bottles, sauce jars or basically anything that fits in a compartment. These bags also typically have a reinforced bottom to evenly distribute weight and make carrying comfortable. Standard reusable shopping bags fill a need and are certainly convenient, but consider choosing a dedicated bag with a specific purpose to make your reusable bag collection versatile and functional.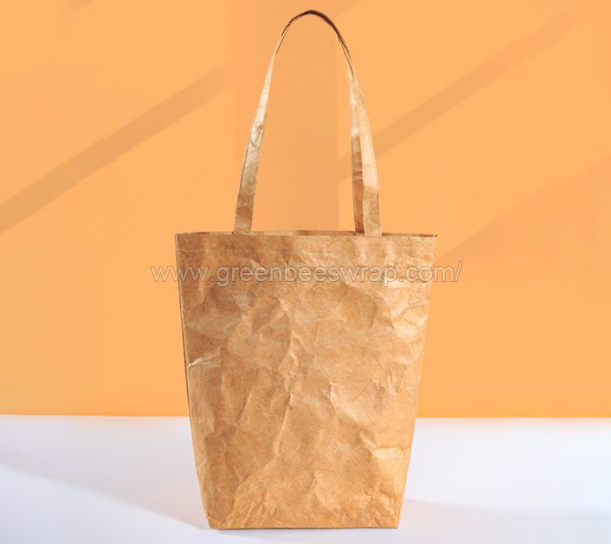 Tyvek Dupont Paper Bag
​
Save money at the checkout
The cost of disposable plastic bags is factored into the price charged at checkout, so while people think they're getting them for free, that's not really the case. Many stores are now offering discounts for each reusable shopping bag that customers carry and use, usually about 5 cents. That's not a huge amount of money, but it does add up, and the savings will eventually offset the cost of buying reusable bags. It makes sense that if you don't use single-use plastic bags, you won't pay for them.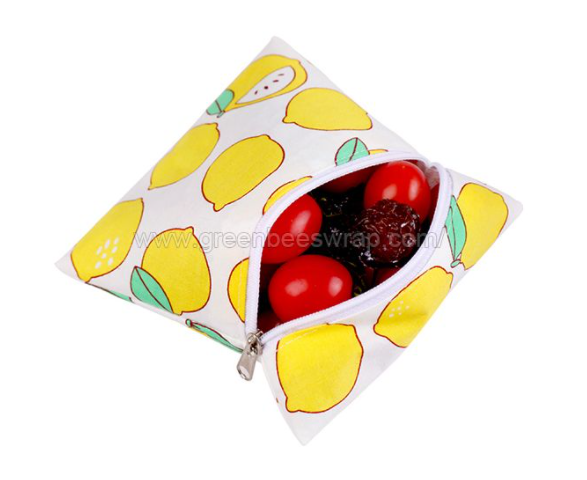 Reusable cotton snack bag with zipper
From ecological quality to durability, the ability to perform specific tasks and cost savings, there are many benefits to using reusable bags. For those of you who don't use reusable bags, do you think it's time to give them a try?  Stop hesitating and contact Green Wrap today to buy the bags you want.
This is Why Should People Use Reusable Shopping Bags?, if you are looking for quality and reliable food packaging manufacturer, food packaging wholesaler, please Contact us and you will get exclusive customized service.