Sustainable and environmentally friendly products will help you keep your home clean, save money and protect the environment. This is also true of beeswax wraps, read on for more information.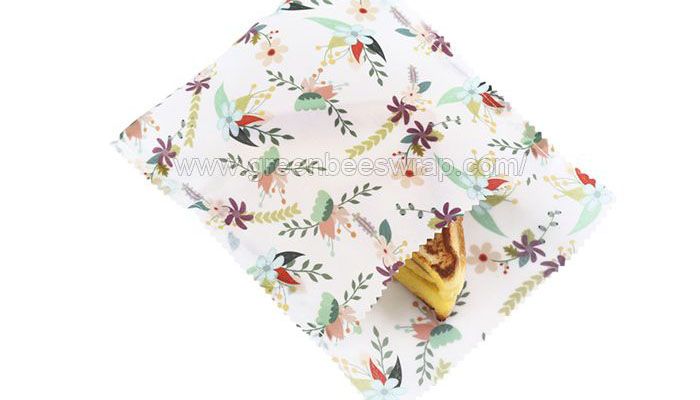 beeswax wraps
1. Keeps fresher for longer
Beeswax is more breathable than plastic, so it will keep your food fresher for longer. This means you can always store your leftovers for another day. Not only will this reduce your food waste, but it will also save you time and money. In addition, the beeswax packs and bags are freezable and can store food in the freezer for up to 2 months.
2. Economical
Beeswax wrap is reusable and can even be used for up to a year if stored properly! You don't have to throw them away after one use, which not only helps reduce waste but also helps you save money.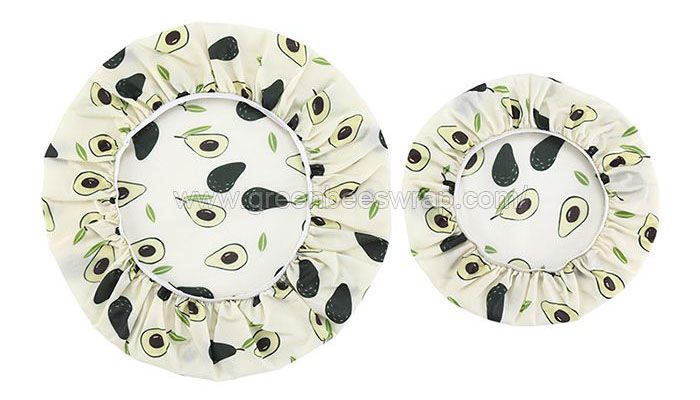 beeswax wraps with elasticity
3. Anti-bacterial and anti-mold
Beeswax is made from natural ingredients and has natural antibacterial, antimicrobial and anti-mold properties like honey, so it protects your food from bacteria and is perfect for use with food.
4. Easy to maintain
Beeswax wraps and bags are easy to clean. The wrap is washed like a plate and can be washed in cold water with a mild organic detergent and gently wiped with a gentle rag or sponge and then simply left to dry. So beeswax wraps can easily be incorporated into your everyday life!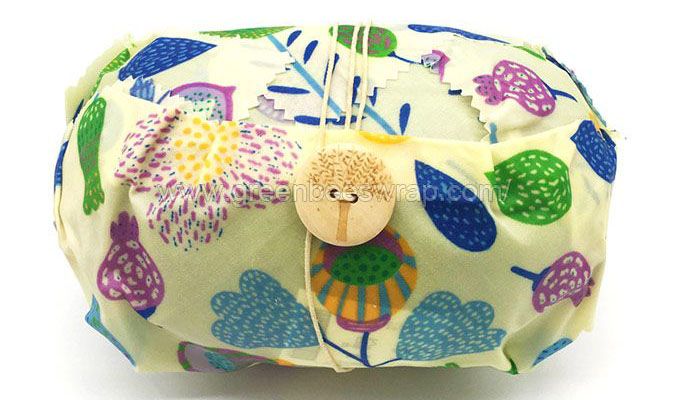 beeswax wraps with buttons
5. Environmentally friendly
Beeswax wraps are biodegradable, which is the main benefit and reason why everyone should turn to this product. The protective wax coating of the beeswax packaging will wear off over time. Once you have used it up, you can put the bags into your compost bin as they are compostable and can go into your compost bin to break down naturally into non-toxic ingredients. This is something you can't get from a plastic cover. Beeswax wraps and bags are therefore a sustainable alternative to disposable plastic cling film and plastic bags. Switching from plastic to beeswax wraps or bags is a super way to reduce household waste while helping the planet.
6. Versatile
Beeswax wraps and bags come in different shapes and sizes and can cover a variety of fresh produce such as fruit, vegetables, bread, and cheese, as well as bowls or plates. Some beeswax wraps with elasticity are also handy for covering the tops of bottles or cups. There are also beeswax wraps with buttons and beeswax wraps with zips that can be a perfect alternative to plastic bags.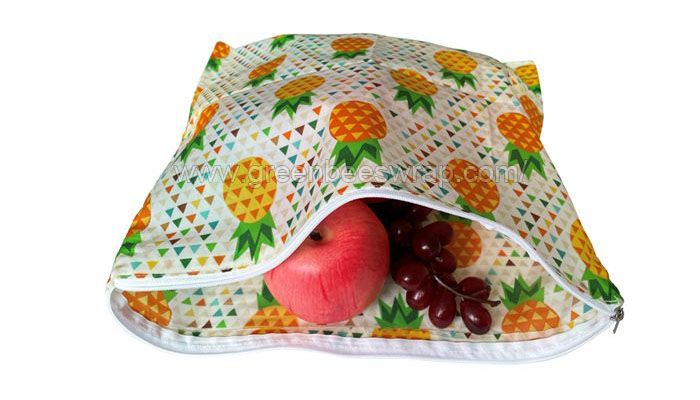 beeswax wraps with zips
More and more people are now realizing the benefits of beeswax wraps and as demand increases, more and more suppliers are springing up and claiming to offer the best products. However, you should take the time to find a reliable supplier.
As the first manufacturer of beeswax packaging in China, Henan Green Bag Products Co., Ltd. has many regular customers in France, the UK, and other European and American countries as a result of our consistent product quality and competitive prices. If you are looking for a reliable supplier of beeswax packaging, we are the right choice for you! Contact us anytime for a free quote.

This is 6 Benefits of Using Beeswax Wraps, if you are looking for quality and reliable food packaging manufacturer, food packaging wholesaler, please Contact us and you will get exclusive customized service.