Beeswax Wraps are a popular alternative to cling wrap. These homemade food wraps are reusable and very quick to make.
You will need:
100% cotton material
sustainably sourced beeswax
Shredder
Baking paper
Iron
Scissors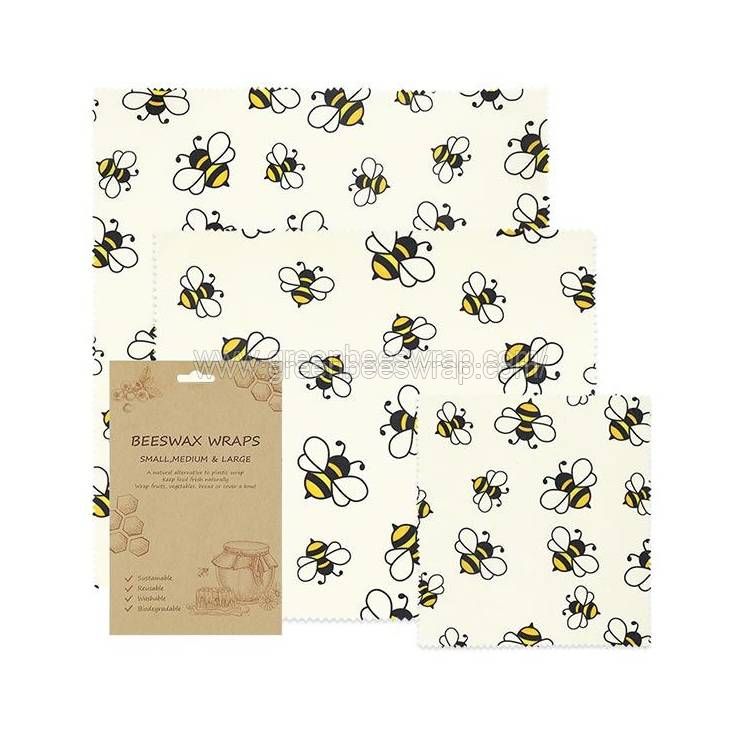 Beeswax Wrapping Paper
1. Cut the cotton into the desired shape and size and place it flat on a piece of baking paper on a heat-resistant surface.
2. Grind a thin, even layer of beeswax onto the cotton. If you are using beeswax granules, sprinkle a thin layer. Cover the beeswax with another piece of baking paper. Use a low temperature iron to gently melt the wax and apply it to the cotton material
3. Heat the empty iron on the wool unit or to about 150°C. 4.
4. Gently iron the topmost Beeswax Wrapping Paper to melt the beeswax into the cotton and then use it to gently push the wax to the edges. If there are any gaps, sprinkle on a little more wax and melt it with the iron.
5. Allow the beeswax to cool, then peel it off the paper. Remove any excess wax left on the paper or stuck to the edges of the wrapper and use it to make another one. Once the wax has set, peel it off the baking paper and it is ready to use
6. Use the newly made beeswax wrapper to store the food in the refrigerator. Using your warm hands, press the wraps around the food to shape it. Make sure the food is cool before wrapping.
7. To reuse your wraps, wash with mild detergent and cold water, then lay flat or hang to dry.
Beeswax has a low melting point, so make sure the item you are wrapping is cool before using the wrapper
Make sure what you are wrapping is at room temperature, as beeswax has a low melting point and if they get too hot, they may stain your food or containers. This also means that beeswax wraps are not suitable for microwave use.
If your wraps start to lose their stickiness or develop visible wrinkles, you can renew them by ironing each one between two sheets of baking paper. Allow them to cool and harden before using them again.
We also offer Reusable Beeswax Food Wrap Bag, please feel free to contact us if you need them!

How long do beeswax wraps last
This is The Production Method of Beeswax Packaging, if you are looking for quality and reliable food packaging manufacturer, food packaging wholesaler, please Contact us and you will get exclusive customized service.